First of all, I want to thank you for doing an excellent job with the appraisal. I feel you are fair and impartial. I was very apprehensive, angry and upset that I would have to allow a perfect stranger onto my property to appraise my personal belongings and marital property. You were honest and knowledgeable. You treated myself and my belongings with the utmost respect. You also respected my privacy and kept things confidential. I would highly recommend you to future clients.

Thank You again,

Arnold B.
The dust is settling after a very difficult time in my life. Retirement is great, however a divorce following retirement is not so great. Just when I thought it was time to reap the benefits of a lifetime of hard work, my marriage fell apart. We had 27 years worth of things and as I gazed around, I came to the realization most things were not mine, but all his. I knew I had a problem. My attorney informed me, that I needed everything appraised. He told me to call a local auctioneer. I had been around the court system long enough to know, I had better find someone out of town. So my search began. I can not even tell you who gave me your name. You were my third call and I knew instantly, I wanted you to do the appraisal. You informed me of your credentials and told me you could back up every appraised item. I realized, this is a professional that has training and credentials, and possibly integrity. We set up a time and date.I was not let down. You came with camera, took pictures when necessary and found serial numbers when needed.
Jerry, you treated me with respect and patience even when I accused you of taking a coin that I had misplaced. I called you with my apology and you understood what a difficult time I was having. I will be forever grateful for your understanding and forgiveness. Now, I knew I had a professional with integrity and a human side.
You documented $98,000.00 of stuff in that first appraisal. This was stuff that I would have left go, had I not had your professional eye. Your appraisal on his truck increased the value $12,000.00 over what he claimed it was worth. As soon as his attorney heard you were the appraiser, they dropped their objection. That was over $100,000.00 you put in my column. Thank you so much.
While under stress, it is so easy to cave and give in to the other person. That is why it is so important to hire a professional. Jerry, you are a professional in your field. Many attorneys in this area are now using you. Your expertise as an appraiser proceeds you.
You are the man Jerry, I thank you so much. Use me as a referral anytime.

Connie N.

Just wanted to write you a note to Thank-you for how wonderful you have been to me during this very stressful time. You have been very professional, personable and patient throughout this whole ordeal. I am grateful for how you explained the process in how you were going to do your appraisal and answered all my questions. When I received your report, it was easy to read and understand. Each item was easily identified, which helped when organizing them.
Again, Thank-you, your kindness, understanding, and knowledge stand out, and that comes with trust, and that has helped put my mind at ease. You will never know how much appreciated it was meeting you and working with you!
You ARE the Best!!!

Shari W.

I want to thank you for your assistance with appraising our personal property in preparation for my divorce.
I am very thankful my attorney suggested you!
She noted that you stood by your appraisals and would be willing to go to court to back up the values you gave to our property if needed. I knew my ex would challenge everything so I appreciated the fact that your appraisals were spot on and indisputable. From our first meeting you set me at ease and assured me that you would not favor my ex-husband or me. I appreciated how you explained in detail how you determine the value given to our property. You went above and beyond finding the value of the machinery and other various property.
I would strongly recommend your expertise to anyone that needed their personal assets appraised. Your professionalism is very appreciated!
Thank you,

Cindy P.


You recently did our appraisal of personal property as part of a divorce. Everything about it went better than I expected because of the way you do things. You are fair, understanding and I can tell you put a lot of research into your findings.
I read all your testimonials and I agree with everything other people say about you.
Thanks for making unpleasant experience easier.

Todd W.

I recently met you in February 2014. I just wanted to let you know how much I appreciated your professional and kind services. At a time when things are tough, you made it easy to deal with everything. With your professional style and understanding of having to be in the middle of things, I thought you were fair, professional, understanding and on top of things. Your services were greatly appreciated!

Thank You!
Matt L.
I am sitting here this morning in my house. It's two days after our divorce was pronounced final and the house was awarded to me. I am having tea and looking around at the many belongings that one accumulates through life. Of course, to me, each item is priceless! It is quite clear to me now that each item surely does have a value. I know that because of your work!
Our divorce was a very stressful and arduous event. I had gone through a divorce previously and we just flipped a coin for everything in the house! This was not the case this time. I had never had to use your type of service before. After you and I had made our appointment I was worried that you would not see my precious belongings in their true light. And worst, I assumed I would have to give most of them up in division of property. From the minute you came through my front door,
I had a sense of relief. You immediately explained (very clearly and precisely) that your purpose was simply to examine the items and assign a value. You also explained that you would be fair to both my husband and I and would not be swayed by either of us. You explained how you would come to those values and began a very thorough and methodical investigation of the home.
You also gave me your credentials and explained your education, which I found most impressive. I had no idea how one becomes an appraiser or how extensive the process was! You also said that you would stand behind your findings even in a court of law if necessary. My ex husband challenged your numbers. He hired his own appraiser and a court battle over results ensued. My ex husband lives in Tomah and had property in that area as well as in Missouri. Getting to the bottom of his belongings seemed impossible to me. I was reassured by you that an appraiser of integrity would be found in MO to do the appraisal there and you would make the trip to Tomah to evaluate the items in that location. I can't tell you how reassuring that was to me.
Last Thursday was our divorce trial. The biggest battle was the personal property. My attorney had asked you to join us that day and defend your findings. Your numbers, as well as two other appraisers (including one from two states away in MO) were examined. It was clear to the court that your numbers were without dispute and would not be challenged.
I am sitting here this morning with my priceless belongings because of your honesty, integrity, dedication to truth, and honor. I am so grateful to know that in the emotionally exhaustive and confusing world of divorce that these qualities exist. I can't thank you enough for all you have done for me in the past few weeks and months. Your many trips to my house and elsewhere, your phone calls explaining the processes and measures of your work, and your vast knowledge will remain
one of the positives that came out of this divorce.
Yours is the only name I will recommend to anyone in my situation.
If there is any way I can thank you I would like to do that.

Very sincerely, Judy E.
In the month of February 2014, you did a reappraisal of my household property and assets. This was because I didn't feel that my ex-husbands appraiser had done his job correctly. My ex-husbands appraiser was only here for a short time and didn't ask any questions and didn't seem to care. It was great to see how you stood your ground and did not back down when you had seen my ex-husbands ridiculous appraisal. Your appraisal was held in high regards to fairness and professionalism. You
even were willing to go to court to support your findings. You took extra time to thoroughly look at everything from outside, in the garage, through the house, and lastly in the basement. You inquired about things in cabinets and cupboards and up on shelves. Further research was done by you to find the true worth of items to be fair for both parties.
I felt you were very prompt in coming and answering my concerns. You also were very respectful, courteous and extremely professional in all aspects of your job!
I realized just how very important it is to have a trained professional to do appraisals for people going through a divorce such as I did!
I would be privileged to give anyone a recommendation of your excellent work. You can truly see that you are well educated and a true professional in all aspects!

Thanks for all your help.

Vickie H.
My interaction with Jerry took place over all of 2015 as I was seeking a settlement from my insurance company because of a theft of my collection of Structo antique metal trucks dating to the 1950's.
Jerry helped me in a number of ways. For one thing, he pointed out that the appraiser my insurance company was using was claiming to be something he wasn't. He certainly was not qualified to do the appraisal nor was he actually a member of the organization's he claimed to be. This was something that I would have never caught on my own. The result, was that the insurance company, still refusing to use Jerry, was forced to us someone else.

In addition, Jerry helped me to see ways that I could most effectively work with the insurance company so that I would receive a fair value. His expertise guided me through the process in an incredible way. He was always available and always able to explain how the process works. Having never been through a theft before I was woefully unprepared but that gap was more than made up by Jerry's counsel.

All the way through the process, because Jerry was never used by the insurance company, Jerry was not being paid. Nevertheless, he gave me invaluable guidance- I'm not sure where else I would have received.

So summing up, Jerry is not only a man of intergrity and extensive knowledge but also one who is generous and caring.
Given the stresses and strains that have usually brought a client to him, I consider that maybe on of the greatest values of using him.

Sincerely,

Larry F.
Divorce - an emotional situation with couples having to make many difficult decisions. One of the decisions that can be challenging is splitting person property to which each has an emotional connection. Often an attorney will advise his/her client to have a personal property appraisal done. Now you need to make a decision on who to hire. This is your choice, not your attorney's. It is crucial that you make an informed choice. The divorce negotiations may be going relatively smoothly between you and your spouse, but situations can turn sour. This was my situation. I did not have the information needed to choose an appraiser, but by luck of the draw, I googled "personal property appraisers" and called Jerry Chuilli. He encouraged me to read the divorce information on his site and then to make a decision. I hired Jerry and my husband hired an appraiser from the Green Bay area to appraise our marital items. The results were significantly different on some of the property values. Now, is when issues occur. What numbers are accurate? How did the appraiser come up with his values?

It is vitally important that your appraiser is educated, respectful and responsive. He must have an accurately written report and he must be able to show his work. In comparing the two appraisals, it was evident that the other appraiser had a report that was inferior and values that were inaccurate. Jerry's values were verified by several pieces of evidence.
Should your divorce settle by trial, you need an appraiser who is confident, articulate and most importantly, capable of representing his work. Jerry was all of these.
In this time of emotional distress, Jerry was supportive and a voice of reason. He took the time to explain things to me and made himself available to my attorney. In the end, his work made the difference in settling the division of property.
Thank You Jerry. I am so fortunate to have worked with you.
D.K.

Specializing in divorce-settlement appraisals that stand up in court!
Neutral Party Standby Services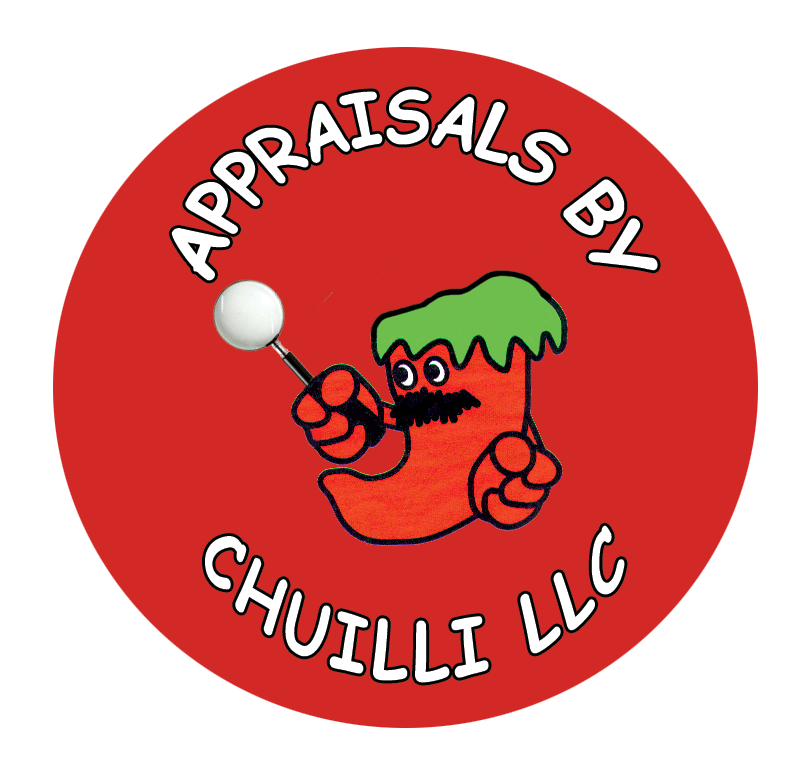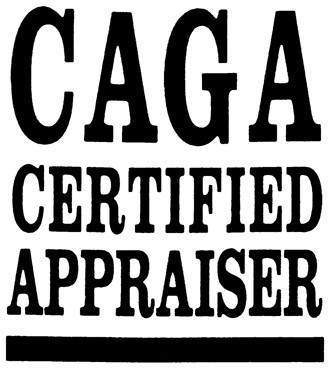 Appraisals By Chuilli ♦ 403 S. Mission Street ♦ Wittenberg, WI 54499 ♦ 715-297-2457

As a Trustee of a family members Estate (involving a legal Trust), I needed the Estate's personal property appraised in order to settle the estate. The appraisal had to be accurate, trustworthy and legally defensible. I wanted the "best" appraiser
right away to avoid any potential disputes by a beneficiary as to the value of the items, and if a beneficiary chose to dispute an appraised value, the appraisal had to stand up in court.
I called Jerry Chuilli who spoke with me about his credentials, certifications, education and experience. It was quite clear to me there are people who profess to be appraisers, then there is Jerry. Jerry's level as appraiser cannot be matched by anyone in this area. I spoke with people in the legal field, familiar with Jerry, who told me he is likely the best appraiser in the entire Midwest.
In my situation, there were multiple locations where personal property was located. Jerry met me at each location and efficiently went through the property. After the appraisal was completed, Jerry promptly provided a comprehensive written Appraisal Report that was professionally bound.
As the Estate was being settled, Jerry made himself available to the attorneys involved. He also made himself available to testify as an expert witness if necessary. It did not come to that, and it was because his level of credentials and his professional
appraisal that it did not.
I believe Jerry's qualifications are second to none. He is honest, professional and has earned an excellent reputation in the legal community. I give him the highest recommendation I can possibly give someone.
Jeff F. - Wausau, WI
Serving all of Wisconsin, the Upper Peninsula and East Tennessee